Managed IT, Compliance, and Cybersecurity in Bristol
If you have 20+ employees and need a trusted partner to manage your IT systems, protect your data, assist you in compliance, and help you grow your business – contact us today.
From our base near Temple Meads, we provide support to businesses in Bristol, South West, and across the UK. Our plans start at £49/month and come with a free 30 day trial.

What services are you looking for?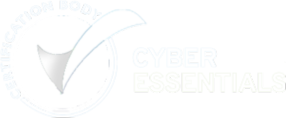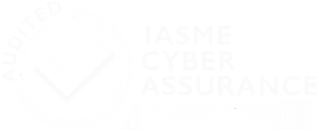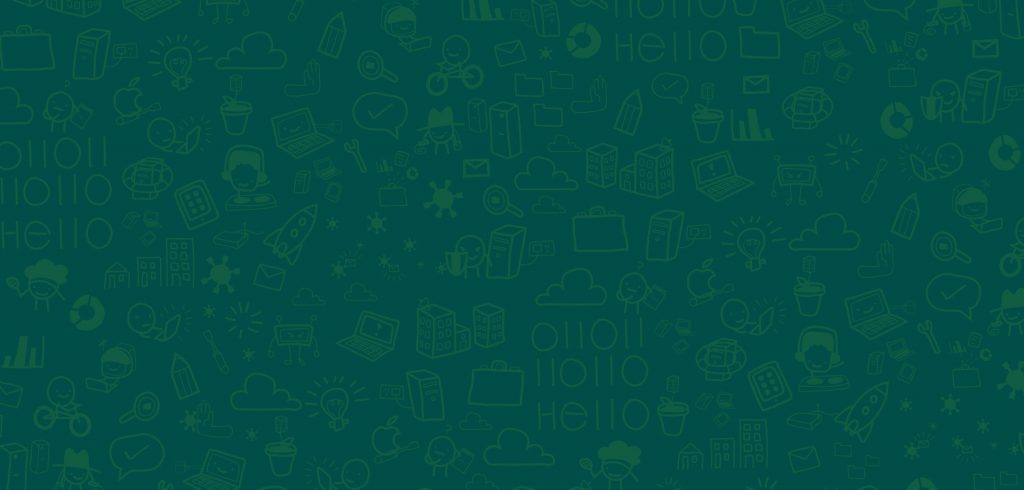 How we can help
We professionalise your business.
We fully manage all your IT systems.
Your sensitive business data is protected.
We improve your productivity.
We take care of the cybersecurity compliance required by your clients and/or investors.
We make IT more sustainable.
Go To Our Services
Protect & Grow Standard
£49/month per user
Aligned with Cyber Essentials
First year Cyber Essentials cost included in the plan
Unlimited Helpdesk access
Full Microsoft 365/Google Workspace Management
Device Support and Security (Windows and Mac)
Email Security
Basic Asset Tracking and End of Life Solutions
Employee Onboarding and Offboarding
IT Policy Pack
Access to Client Portal
Protect & Grow Plus
£79/month per user
Aligned with Cyber Essentials Plus
All the benefits of Protect & Grow Standard
Skip the queue for Critical Issues
3rd party app support
On-site Support (within 10 miles)*
Full Asset Tracking and End of Life Solutions
Dedicated Account Manager
Shadow IT Monitoring and Management
Vulnerability Management (including Zero-Day Breach Mitigation)
Annual Information Security Policy Review
24/7 Managed Detection and Response
Optional add-ons for a fully tailored service
Protect & Grow Premium
£119/month per user
Aligned with Cyber Essentials Plus, IASME Cyber Assurance, and ISO27001
All the benefits of Protect & Grow Plus
AI-Enhanced Email Security
Network Management
Annual Business Continuity and Disaster Recovery Tests
Removable Media Management
Vendor Security Assessments
Security Assessment Questionnaires
Optional add-on: Penetration Testing
Optional add-on: Backup and Disaster Recovery (including servers)
All of our plans offer free onboarding for companies of 20+ users.
Contact us to find out more about a free 30 day trial.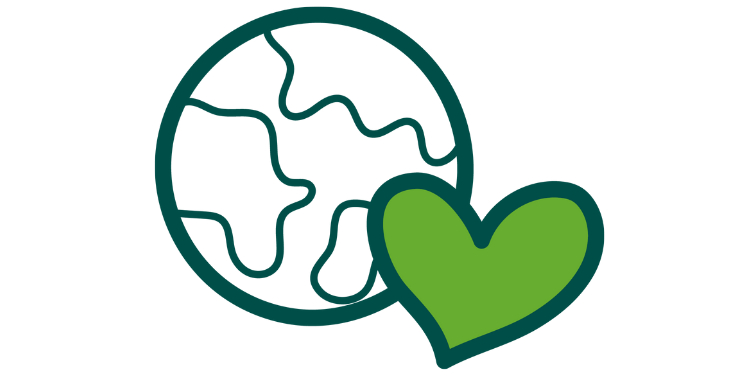 We protect: your business, your goals, and the planet.
Cybersecurity and compliance are at the centre of our Managed Service, Protect & Grow. We'll make sure your sensitive data is safe, and your business goals can be reached with the compliance required by your clients and investors. We'll also help your business grow with an on-going proactive support from our team of IT experts.
Sustainability is important to us and as a Certified B Corporation we make sure that we protect our planet with multiple green initiatives.
Meet The Geeks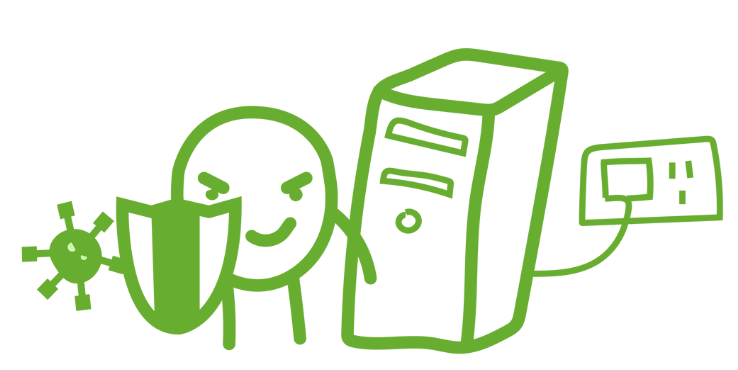 We believe IT can be green.
We are committed to protecting our planet and we make sure that our solutions are as green as possible. In order to reduce our carbon footprint we refurbish and reuse laptops, where possible (it costs our planet 350kg of carbon to produce one laptop!).
We have decided to further offset our carbon footprint by planting trees with Ecologi.
Our Referral Scheme
If you know of a company that could benefit from our professional help – let them know about us, let us know about them, and we'll make sure to say thank you with something nice.
Click here for full details on our referral scheme.
If you're a business owner, email us on offi[email protected] for details on our business referral program.
How we have helped
Russell Smith
Hunter Selection
We have used Dial A Geek as our Managed Service Provider for a number of years now. They have never failed us. Gildas continues to bring high quality staff into his business as they grow and they all bring the same high standards and enthusiasm to the service that is offered. Whether it is security, productivity, innovation or just day to day operations we always know that they are on top of things for us. It's really important as it allows us to focus on what we do with confidence, knowing that our IT is in safe hands.
Jemma Slattery
Plaster Creative Communications
Since we joined Dial A Geek's Managed Service in 2021, they have greatly improved the way we work.
The team are all very helpful and they always ensure a quick turn around on all projects and Helpdesk tickets. It's nice to know that we can always rely on Dial A Geek to keep us secure, productive, and up to date with our tech. It means that we can continue to grow our business while all our IT needs are taken care of.
Libby Davis
Matter.
The Dial A Geek team are great to work with and have added so much value to Matter. As a start up it's important to have an IT partner that really works with us, understanding our needs, skill gaps and budgets etc.
Our system, security and policies are always improving, and any issues are dealt with quickly with a friendly informed voice at the end of the phone when needed.
David Major
ibex gale
Dial A Geek have provided us with a seamless service since working with them, the team understand our business needs and make sure that we have everything that we need to work in the most efficient way possible. They have responded quickly to any of our queries, there hasn't been anything that they haven't been able to resolve. The team keep us up to date and always follow up to check everything is running smoothly. We would happily recommend their Managed Service to another business seeking a professional and expert IT consultancy and support.
Clair Wadden
Unity Street Chambers
We have been on a support plan with Dial A Geek since 2016. We've always valued their help and expertise, so we were keen on the new broadband solution they proposed in a response to our connection regularly dropping out. Now that we have Fibre broadband they suggested, we can finally get on with our work and waste no more time.  We're very grateful for Dial A Geek's help and would recommend them to anyone looking to improve their business tech.
Sally Jones
Bristol Refugee Rights
We've worked with Dial A Geek for many years. They helped us set our systems up and have maintained them ever since. The service is great – the Geeks are always available to answer a question or provide a solution. Most issues are resolved remotely on the same day and if the problem is more complicated, a Geek will visit as soon as they can. They are very flexible to fit our needs and limited working hours. Their solutions are effective and tailored to us, as they know our systems and have taken time to understand how we work.
Nicola Payne
Noisy Little Monkey
We generally rely on Dial A Geek for our IT support, but over the first three months of lockdown they have been invaluable. From useful newsletters about security issues, to remote support of a broken laptop and answering random queries, they have felt more like our outsourced team than ever.
Ed Mitchell
The Harbour
We are very happy with the service. The Geeks are always calm and professional and resolve our problems promptly. We have found the service to be just as good during the covid-19 pandemic as before and are doubly grateful for that. 
Ed Grinham
Bristol A.R.C. (RSPCA)
We've been working with Dial A Geek since 2014 and they have always provided us with a professional and expert service. We are grateful to the whole team for providing us with a seamless service.
Wes Morgan
Rock Solid Distribution
Dial A Geek team provide an excellent service in a friendly and non-patronising way. True professionals that have helped grow and develop the IT side of our business, which has saved us time, money and made us work smarter. We would not use any other I.T company and to round things off they're all nice guys!
Neil Harris
SHOP
Dial A Geek have always been fantastic to work with. They are personable, prompt and have never confused us with tech-bull****. They also understand how things need to happen quickly and with the minimum of fuss in a busy, professional environment. We'd highly recommend them!
Hazel Thompson
S.M. Gauge Company
SM Gauge Co Limited are on a Managed Service with Dial A Geek and we have found the work and service provided by them to be very professional and their expertise has helped us greatly as a business.
Find out more about how we can help you make the most of your tech.